So one of my goals for the year is to lose weight. So I figured the best way to hold my self accountable is to post about it weekly. It kind of helped that the year started on a Wednesday so Weigh-in Wednesday sounds great.
Yes I know today is Thursday but yesterday was a holiday and I was spending time with family.
Even though I was spending time with my family I still managed to do 2 things. I did weigh myself and I did get to 10,000 Steps.
So this year my goal is to get down to around 120-125lbs as of yesterday I weigh 162.2lbs. I really hate posting this number. Before I had kids the most I ever weighed was 120 which was pushing it. I am looking to get close to that at least.
My steps to reach that goal is as followed:
1. Walk 10,000 steps a day
2. Drink lots of water
3. Exercise more
How I Plan On Getting There.
So walking 10,000 steps require some kind of step counter correct? Currently, I have a Samsung Gear S3 Frontier ( which you can see here https://www.samsung.com/us/mobile/wearables/smartwatches/samsung-gear-s3-frontier-sm-r760ndaaxar/ ).
I would Like to get a new Samsung Galaxy Active Watch 2. (Seen here https://www.samsung.com/us/mobile/wearables/galaxy-watch-active-2/ ). My current watch is glitching out and isn't measuring as well as it should. I am looking at the FitBits also because I have heard great things about it. Though wearing 2 different devices can be silly looking 😉
Next is to drink lots of water. I purchased this bad boy here on Amazon. A link to something similar is in the description. Usually, I just fill it up to 80 ounces because that is half my body weight in ounces. At least that is what I have seen being recommended. I did start last year with drinking more water which you can see here ( http://dancingwithdragonflies.com/new-years-resolution-so-far/ )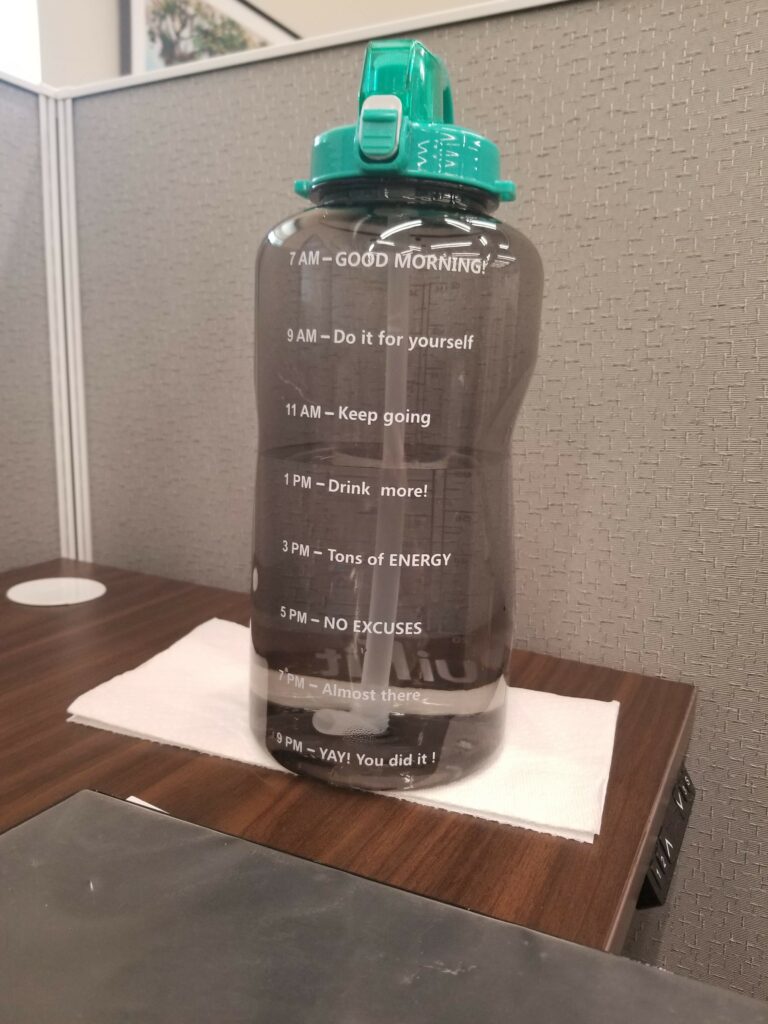 Exercising more maybe a little bit harder. Our Family has a gym membership but finding time to go is hard. I work a full-time job and then want to spend time with my girls. I may start going once a week and slowly build up to going more. There is only so much I can do at home.
Why I Am Determined.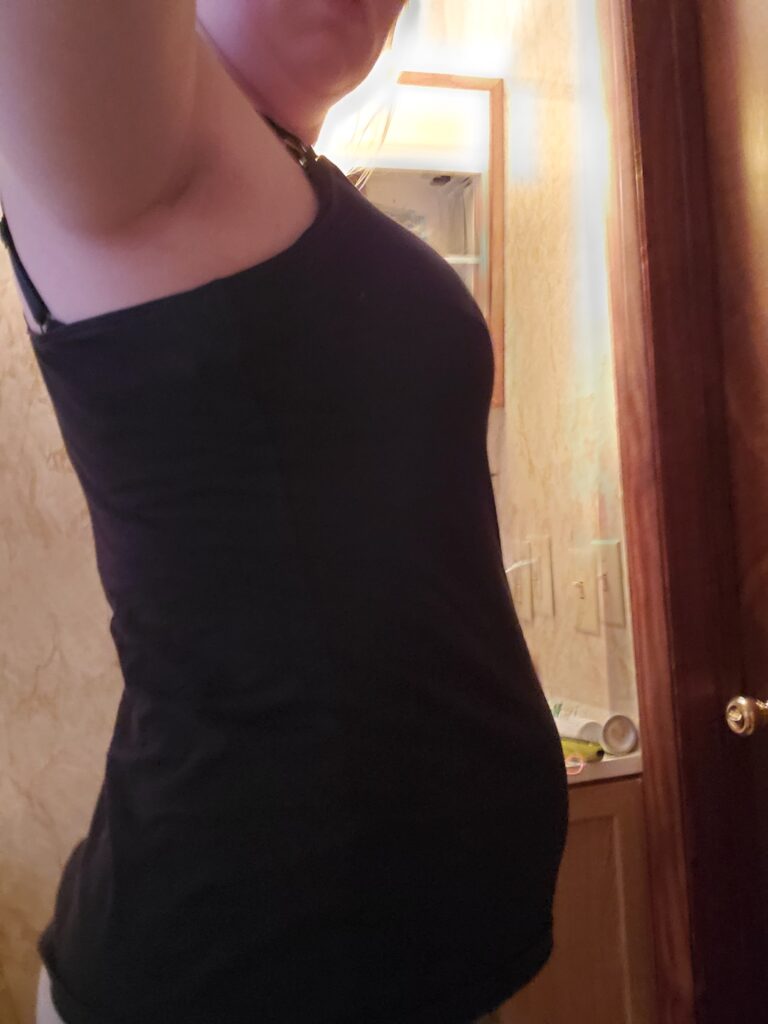 This is a current profile picture of me. I know its close up so hard to fully see but I don't have a full-length mirror. So it is the best I could do. I am not sure how many times I get asked if I am expecting. Which side note NEVER ASK A WOMAN IF SHE IS EXPECTING!!! Honestly, it makes me feel crappier than I already do. Besides wanting to look better I also want to feel better. Currently, 3 doctors think I have something called Chronic Fatigue Syndrome which basically means I am exhausted beyond normal everyday tiredness. Which is another reason why working out is hard for me. After only a few minutes of doing anything I feel ready for a nap, but being a mom of 2 active girls and working full-time naps are not always easy.
So this year I am determined not to let the excessive exhaustion get me down and I am really wanting to feel better overall. So this year is my year and I plan on doing better for myself