Okay so it is a little over halfway through the year and I think its time to reflect on my new years' resolution.
No Pop/More Water
So this year I decided I was going to give up pop (soda) and drink more water. Well, I am proud to say I have not drunk one all year so far (Yay me). Unfortunately, the water intake is still on the low side. I definitely drink more then I had in the past but it still isn't where I need to be.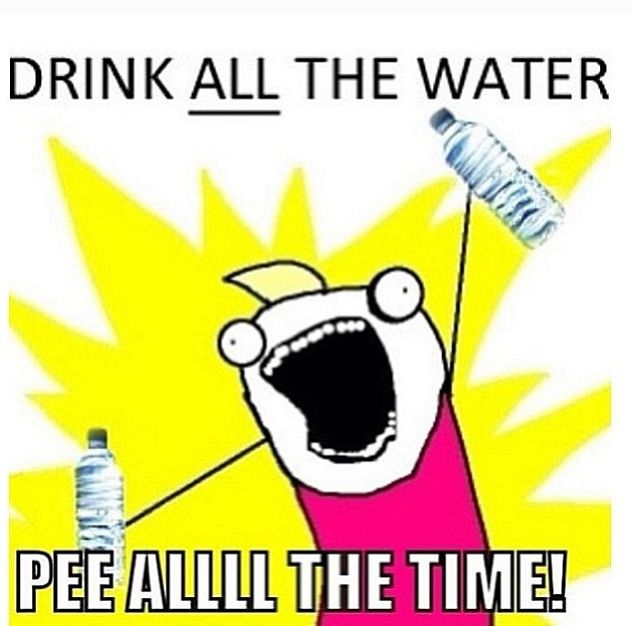 I plan on ordering one of those timed bottles that say 'Hey drink this much before this time and you are all set" The one I want is like $ 20 dollars on Amazon.com it's the QuiFit Gallon Portable Daily Water Bottle with Drinking Straw and Motivational Time Marked My favorite is the teal and black color. I want the 128 oz so then I can fill it up at home and not worry about leaving my desk the rest of the day (unless I need ice but I can get that on my lunch break).
Another thing I have been doing to kick the craving for Pop (soda) is I have been drinking these drinks called Body Armor. They are flavored coconut water and it is delicious. My favorite flavor is the watermelon strawberry. It kinda tastes like a melted ring pop which brings up some fun childhood memories.
Weight loss is so stressful
Another New Years' Resolution I am trying to do is lose the baby weight that I haven't been able to lose since my youngest. Whom was born 14 months ago. Another reason I dropped the pop (soda). I have been walking more and watching what I eat and such. But unfortunately, I have not lost anything as of yet. If anything I have gained 🙁 . So my husband and I are trying a new thing. For every pound, we lose we put 10 dollars in a jar. When we reach our goal weight we will do something special for ourselves.
We are starting today and hopefully, we can make it happen. Also thankfully we are starting today…my husband has lost 12 pounds since the last time he weighed himself. So go him but I don't have 120 to put in a jar right now hehe.
So here is to the 2nd half of the year and hope things get better.